All you need to know about hair extensions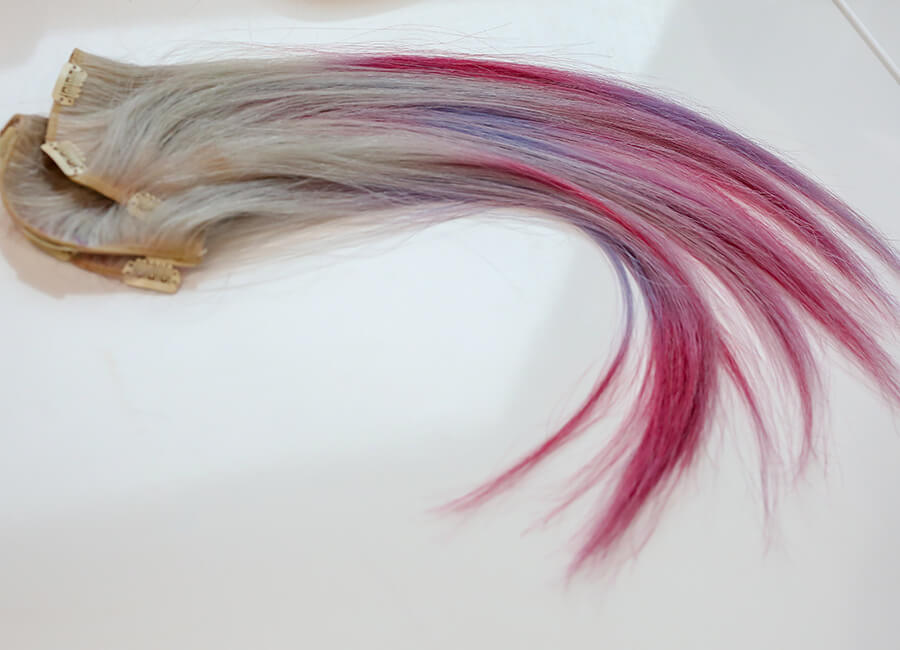 Perfectly-applied hair extensions can transform your client's appearance. Yet if you get it wrong - from a dodgy colour match to a mullet-like shelf - you can guarantee your customer won't return!
We spoke to hairdresser Harry Casey, a senior stylist at Jamie Stevens Hair whose clients include Michelle Keegan, Vicky Pattison and Little Mix singers Jesy Nelson and Perrie Edwards, for the lowdown on which hair extensions to use, how to put them in and the common mistakes hair professionals make…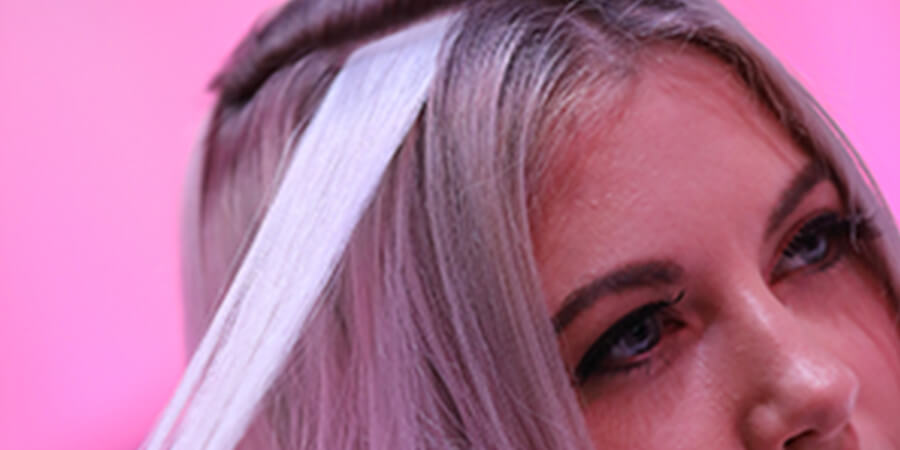 Different types of hair extensions
First up, which hair extensions to use? Whether you opt for synthetic or real hair, here's all you need to know about the different types of hair extensions.
LA Weave hair extensions
This hair extensions technique uses a series of copper rings placed half an inch away from the scalp in a straight line. The hair is sewn through the bead which is then applied with special pliers to keep in place. There's also a traditional weave where you braid a section of the hair and sew the rest through to attach to the natural hair.
Nano rings hair extensions
These are tiny copper beads with silicon on the inside to avoid slipping and to protect the hair. This technique is best for a client with fine hair. Harry says, "The nano rings are the most discreet hair extensions on the market, they are tiny."
"You've got to be realistic with your client. Every girl wants hair down to her waist but if they have a bob, you're going to see the layer."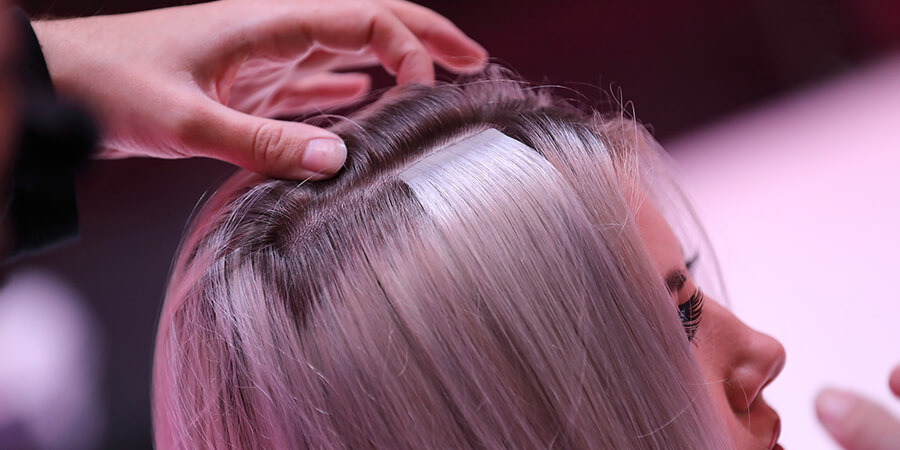 Micro link hair extensions
These are similar to the Nano ring: a copper ring with silicon inside but slightly larger in size. This is a popular choice because the hair is reusable and is great for adding thickness and length to the hair..
Pre-bonded hair extensions
These are bonded to natural hair using a keratin glue. This technique is for great for clients with medium to thick hair who want to achieve length and thickness.
Tape-In hair extensions
These lay the flattest to the scalp. Harry says, "Imagine a sandwich with two bits of hair then tape inside. You put the client's hair in the middle of the sandwich and close it. I like to use a straightener to slightly warm the tape's adhesive for an extra strong hold'
Clip-In hair extensions
These are temporary hair extensions that can be taken out every day. "I've got 20 different shades of clip ins", says Harry. "I do a lot of celebrities and if they have an event I'll use them."
<ul><li>The fastest method of applying hair extensions</li><li>Salon professional finish</li><li>Create unique colour blends, length and volume</li><li>Available in 16, 18 and 20 inch</li><li>In a range of 12 hair colour shades</li></ul>
<ul><li>Wildest Dreams Clip In Hair Extensions</li><li>100% natural human-hair can be styled with regular heated tools</li><li>Easy-to-use, super fast clip-in system</li><li>Available in 22 beautiful shades</li><li>Length 18" - Width 12"</li></ul>
Common hair extension mistakes
1. Not colour matching correctly If your client has ash blonde hair, you need to make sure the hair extensions are the same cool blonde. Harry says, "I often get clients come to me with mismatched hair extensions. The Indian, Brazilian and Peruvian hair extensions are more dark based. This means through a six week bleaching process and you tend to get more of a yellow blond. When you put ash toner on Indian Remy hair you will achieve the colour you want but it won't last and you'll have to keep going back and having toner applied. This will dry the hair out. Instead, we use the Russian or Slovakian hair extensions. The hair is generally lighter so you get cooler, cleaner blonds."
2. The wrong texture Not only is colour matching important, so is making sure the texture of the hair extension is the same as the customer's natural hair. "I do a lot of hair extensions for clients with curly hair and they really don't want to be constantly curling straight hair extensions. The same is true for clients with relaxer on their hair to make it straight. If you put in Russian hair, it won't be the same texture."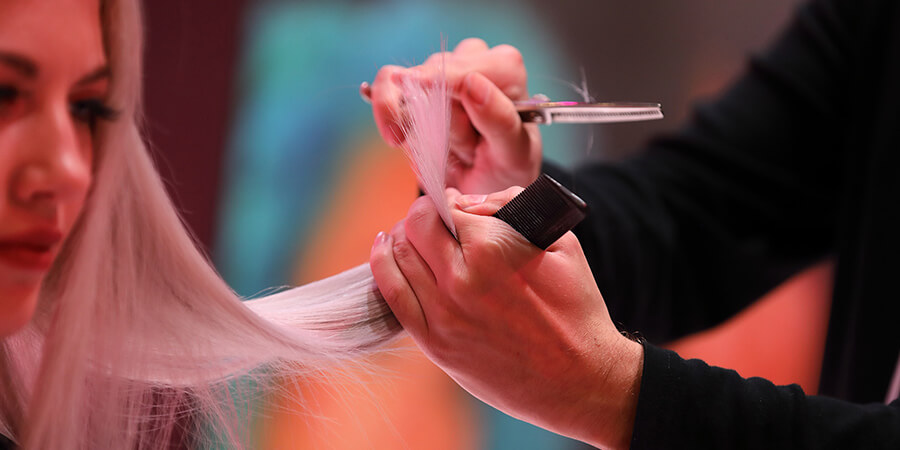 3. Too many hair extensions "Some people put in too many hair extensions", says Harry. "If you're putting 200 bonds in the head and taking small sections, the head can't handle the amount you're putting on. When you apply hair extensions, rather than take smaller sections and pack them in to get that full look, take double the amount of hair that you have on the extension."
4. Not blending properly Another big mistake is having a visible definition between the natural hair and the hair extensions. Harry says, "You've got to be realistic with your client. Every girl wants hair down to her waist but if they have a bob, you're going to see the layer."
5. Not cutting them properly You've put the hair extensions in - but what about cutting them? "You cut hair extensions completely differently to how you cut normal hair", says Harry. "If you want them trimmed, make sure the person cutting them is confident in cutting hair extensions. If not, go to someone who is."
6. Not giving aftercare advice Hair extensions are a big investment for clients, so you want to make sure they look after them properly by giving them hair extension aftercare advice. Recommend they use a sulphate-free shampoo and conditioner, always use heat protection and put hair into two plaits when they go to sleep to stop them tangling.
Recent Posts