A day in the life of a mobile hairdresser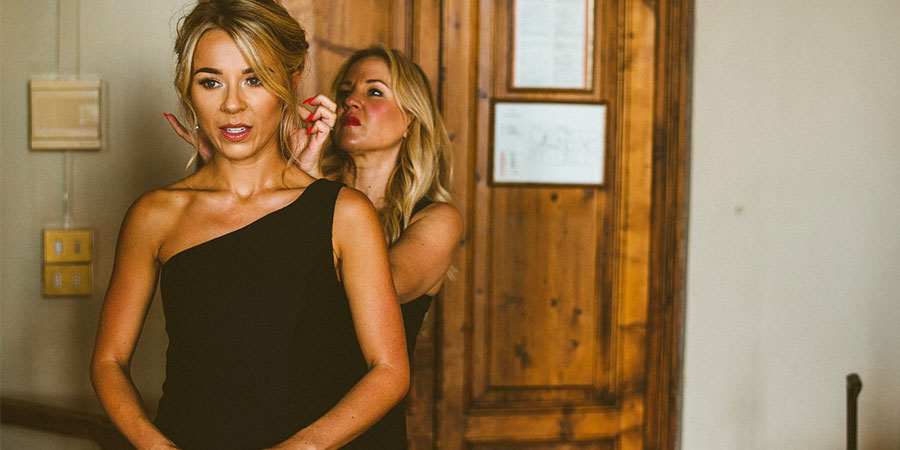 Bethany Alden, 40, lives with her husband in Leigh-on-Sea, Essex, and is a mum of four children aged from 7 to 17. She started her own mobile hairdressing and beauty business Hair By Bethany, after having her first child. Here, she shares her typical day:
Organisation is key
I get up around 5am if I'm working at an event or a show, or a bit later if I have mobile hair or beauty clients and I'm doing the school run. Each of my four kids go to different schools so everything has to be organised.
Although my older kids can now get themselves ready, over the years it's been challenging and we've got into a good routine of organising packed lunches, school bags and making sure there are enough clean clothes, the night before.
My husband has a flexible job so he helps out when I have to go to work early. Otherwise, I'll take my youngest daughter into school, and my three sons make their own journeys.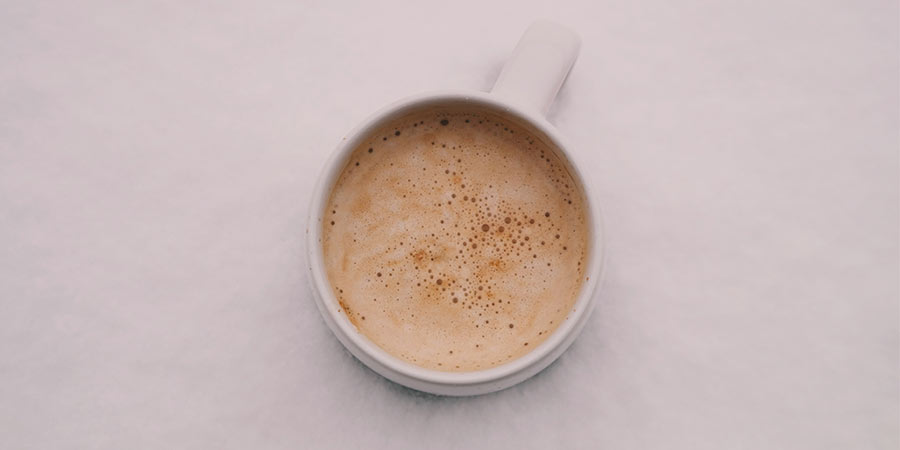 Breakfast is leftovers
I don't have time for breakfast so I'll have coffee, and I might eat the kids' leftovers of toast or cereal while I'm making sure everyone else has eaten and is out the door on time.
I want to present a groomed and professional appearance for work and I usually wear black clothes in case of any staining from colour etc. I wash my hair the night before, so it doesn't take long to style in the morning.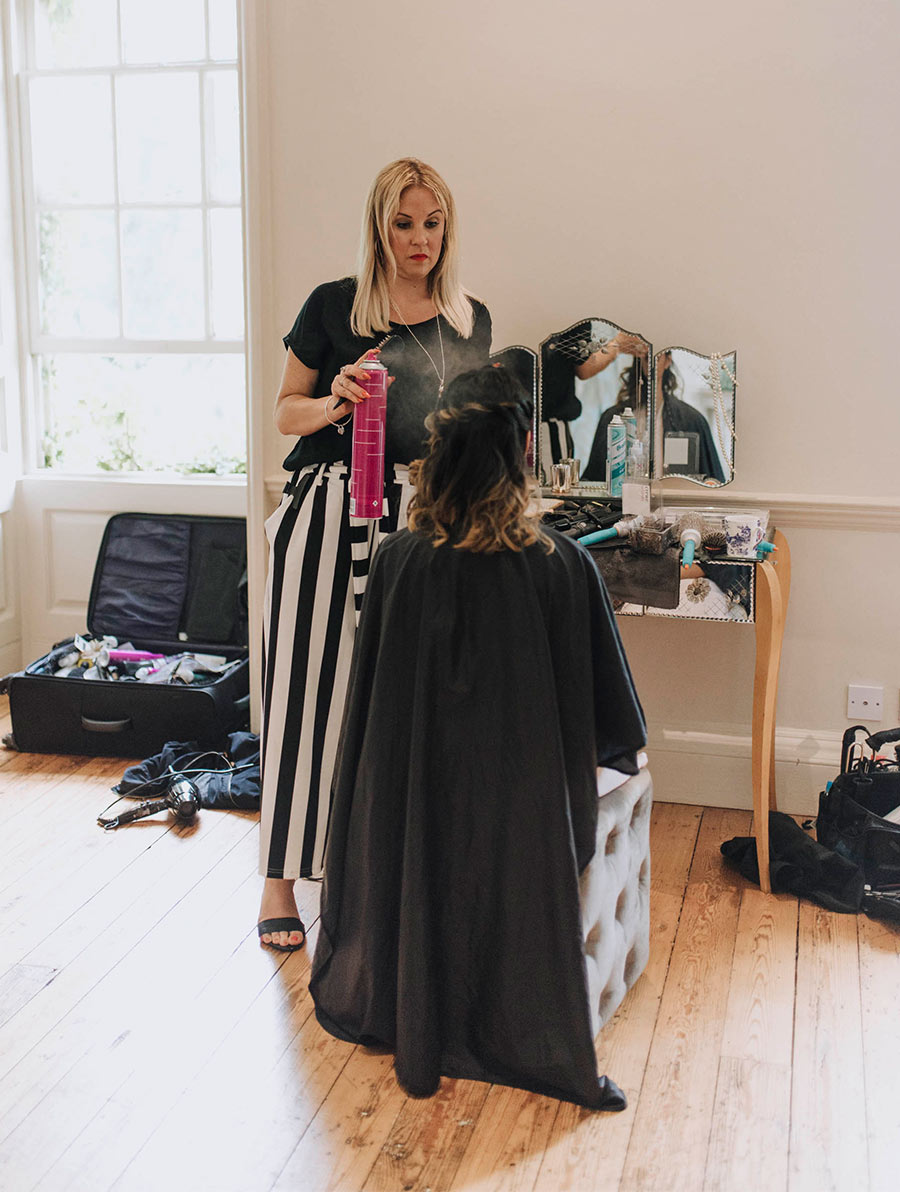 Typical day? There's no such thing
Becoming a mobile hairdresser is good because you can be more flexible and it fits around family. Plus you can earn more money.
My days vary so much – from working at hair and beauty shows and weddings to back-to-back hair and beauty appointments. I live in Essex and a lot of my clients are based in London or Berkshire so I drive to appointments.
I have a little Peugeot – I don't want to spend too much on a car because my mileage is so high it just devalues fast. I prepare journeys in advance and always schedule clients near each other.
I try not to go to an appointment just to do a hair cut, unless it's part of a multiple family booking. I make sure each house call is worth the journey.
"Becoming a mobile hairdresser is good because you can be more flexible and it fits around family. Plus you can earn more money."
I eat on the go
Generally, each appointment takes around two to two-and-a-half hours, and I schedule all my clients back to back so I can fit as many in as possible and get home earlier.
I take protein bars and popcorn to snack on, and plenty of water to drink. While stopping to get petrol I usually grab a salad for lunch and eat it in the car.
My car boot is my salon
I have my entire hair and beauty kit in my car – it's like a salon in the boot. Sometimes clients might ask if I can do their nails while their colour is on. You have to be flexible and give people what they want – it's good for business and makes you more money.
Sometimes I have to buy products between clients – I think I know every Sally store in the areas I work, and they've always got what I need.
Audio books help me recharge
Because I don't usually have time for a break in the day, my car journeys are my escapism, and I recharge by listening to audio books. I like thrillers and detective stories – anything that's gripping and helps keep me alert.
Social media is important
When I have a gap between clients I look at my list for the next few days, reply to customers' text and email messages to confirm appointments, and update my social media Facebook and Instagram accounts.
The hairdressing and beauty business is so visual and this is a good way of letting people see your work before they meet you.
I make big family meals
On days when I can get home earlier I'll pick my daughter up from school. Otherwise I might not get home until 10pm, so I grab dinner on the go.
When I am at home, I make a big family meal and we all sit down together with comfort food such as shepherd's pie, a casserole or a Bolognese. I'll make extra portions that can be frozen for midweek meals – it's all about being prepared and organised.
Then it'll be homework, bath, story and bed for my youngest, about 8pm. My older kids have their own routines and are more flexible.
I've got better at saying 'no'
If I'm home for the evening, I'll be organising the next day, from looking at my work schedule to sorting packed lunches for the kids.
I never watch TV as I don't have time. Any socialising with friends is usually when I'm doing their hair – although I've got better at saying no when mates ask me, because it's quality time I could have with my family instead.
Sleep hypnosis helps
I have a shower as I'm too tired for a bath, then go to bed about 10:30pm or it can be later if I've been working into the evening.
Sometimes I find it hard to sleep if I'm really busy and I'm thinking about an upcoming high-maintenance event like a wedding, for example. I put a sleep hypnosis soundtrack on, which helps.
There's no time for me
The downside is I don't have much time to myself. I spend time with my kids as much a possible but it's really hard to balance family and work.
I try to have Sundays off, and I might have the odd day in the week free if it's a quiet period. Or I'll work 14 to 5 hour day so I can get the following day off.
As soon as I stop I'm exhausted. I love running a successful mobile hair and beauty business but to keep it doing well I need to think about it all the time – whether replying to client emails, updating social media, invoicing customers and chasing payments.
Technology makes it easier to connect with clients but it can be constant and people often expect a response straight away.
I'm in control
The best part is that I'm in control of who I work for. I've had tricky clients who are difficult and don't want to pay, but now I can pick my clientele – many of them are like friends so work is really social.
Going freelance as a beauty therapist or hairdresser has made me more creative and improved my skills because I often have to think out of the box when it comes to a certain look a client wants.
What's your advice?
We'd love to hear your tips for fitting work around your family life. Let us know at @SalonServicesUK
Stay inspired
Recent Posts