9 ways to find clients as a freelance hair and beauty professional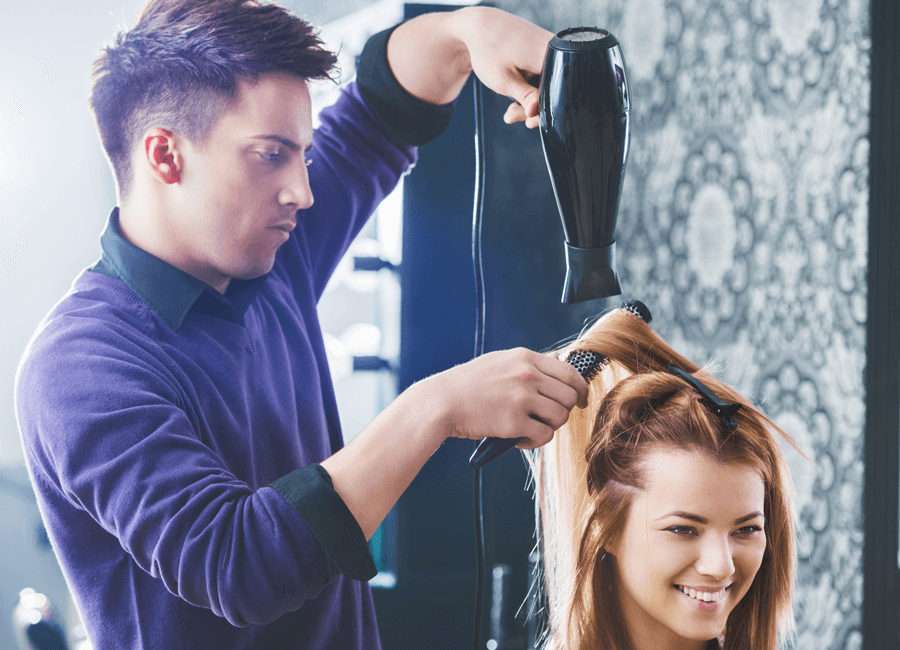 There's been a huge boom in the number of people going freelance… not least in the hair and beauty industry. Which is no surprise given all the benefits: you can work flexibly - ideal if you're fitting your work around kids - and you know every penny you make goes straight to you. Oh, and you're the boss!
Yet if you're considering becoming self-employed, one of the key factors that may be stopping you is the fear that you won't be able to find enough customers. While it's true competition is fierce, there are some clever ways to attract (and rebook) clients as a freelancer. Here are our top tips…
1. Think about the clients who are likely to book you
As a freelancer you will appeal to a different type of customer than those who book appointments at salons. Chances are they are mums who simply don't have the time (or the childcare) to go into a salon or people who work from home and want to squeeze in a hair or beauty treatment in the day.
To appeal to them, include the hours you can work in all your marketing. If clients know you're around at a time that suits them, they are far more likely to book you.
Also find your USP (unique selling point) that sets you apart from the other freelancers. It might be trendsetting nail art or hair colouring services - whatever it is, use it in all your marketing to attract new clients.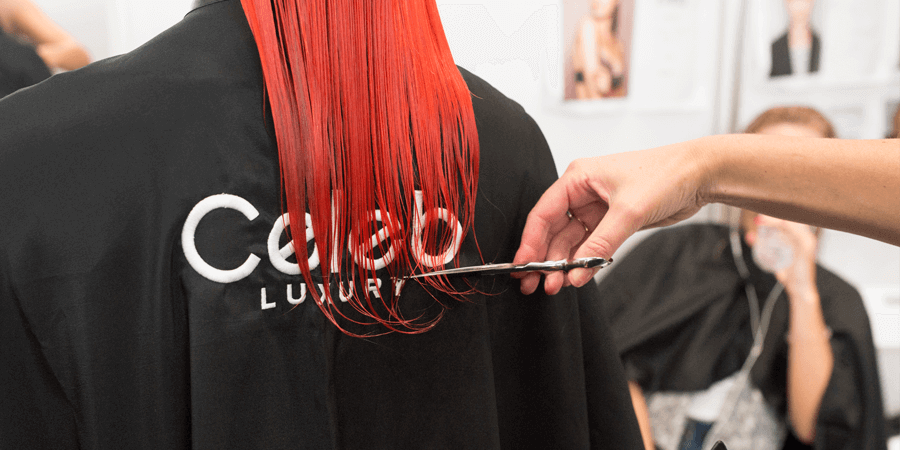 2. Use social media
Instagram, Facebook, Pinterest - social media is the easiest way to attract new clients. And it's totally free. Result!
You can use Instagram as an online portfolio of your work, posting photos of haircuts or beauty treatments you've done. And when you've set up a business page, you can add a 'call/book' button on your profile making it easy for clients to contact you. Remember to use local hashtags so customers in your area know you're there.
Also, join local Facebook groups. If you're a mobile business these groups come in especially useful as it's an easy way to advertise to busy parents and office workers who may be looking for people to provide hair and beauty services in the evenings and on weekends.
"Look at other successful freelance hair and beauty professionals in your area. What are they doing to market their business and attract clients?"
3. Make videos
Videos created by hair and beauty vloggers are some of the most popular content on YouTube. So, get in on the action and start creating your own 'how to' hair or beauty tutorials.
Not only will this show potential clients what an expert you are, it's also great content to share on social media. Plus, while you're waiting for your client base to grow, you could become a YouTube Partner, and make money from your videos. Find out more here. https://support.google.com/youtube/answer/72851?hl=en
4. Hire a chair or a space in a salon
If you're nervous about not having enough business when you're starting out, you could always look into renting a chair or space in a salon. Find a business which is offering a rental position in a busy high street store and you're likely be able to get by initially just on walk-ins while you find your feet.
Once you've developed a loyal client base there, you could start to tell your regulars that you are going solo.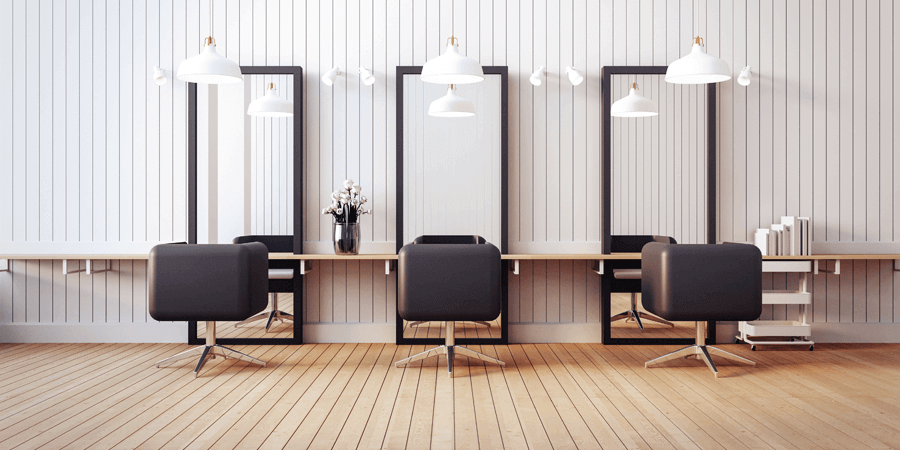 5. Check out the competition
Look at other successful freelance hair and beauty professionals in your area. What are they doing to market their business and attract clients? It's worth doing your research before spending any money on marketing or advertising. If most customers seem to be online for example, then really focus on using your social media channels to reach out to potential clients.
6. Network and collaborate
Get to know other people in the hair and beauty industry who are local to you. Other freelancers might be your competitors, but they can also be helpful allies who will send work your way when they're swamped. There are loads of ways you can get to meet them: from social media or business breakfasts through to simply popping over to their business and introducing yourself.
Another way to find clients is by collaborating with businesses that complement your own. For example, if you are a nail technician you might want to get to know a couple of hairdressers and develop a reciprocal relationship where you both recommend each other to clients. You could even start to collaborate and offer hair and nails at home services for hen parties or baby showers.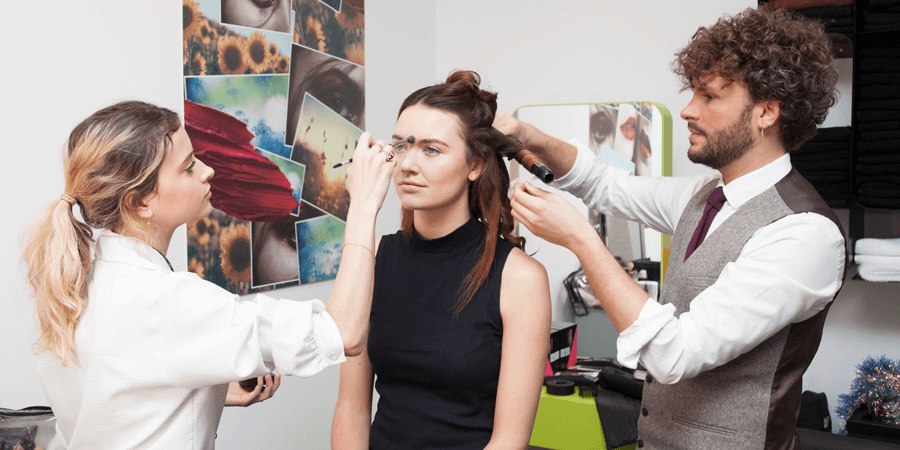 7. Print flyers
Don't forget the more traditional methods of marketing. Pop to your local printers and get some flyers made up, ideally with a special offer on them that will encourage people to get in touch.
Spend a few hours walking around local shops, pubs and other businesses asking if they will put one up in their window for you. You can also get friends and family to help you pop the flyers through people's letterboxes.
Remember, the more creative you are in your flyer design, the more you'll stick in people's minds. Also, target different audiences by printing different flyers for events. For example, if you're at a wedding fair, include details of your bridal services on the flyer.
Read more about how to create your brand here.
8. Set up your website
A website is a great asset for every freelancer and is basically the face of your hair and beauty business.
A brilliantly designed website can totally set you apart from your competitors. It also gives clients confidence that you are a professional and someone they should book.
Add a gallery on your website of hair and beauty looks you've created, and also make sure people can book appointments with you online.
You can create your website for free on sites like WordPress, using their existing templates. Be prepared to pay if you want a bespoke website though.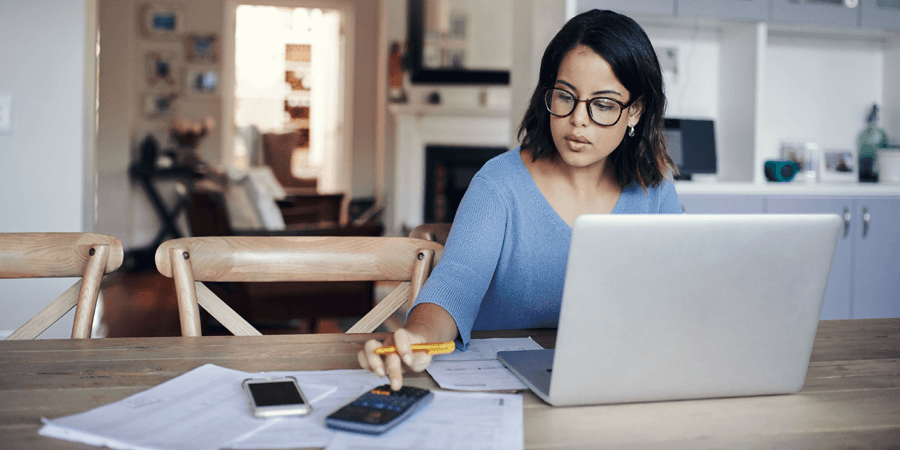 9. Talk to friends... and friends of friends
Word of mouth is such a powerful marketing tool. Get your friends to tell their friends about your new freelance business. Why not offer a special 'mates rate' discount for cuts and treatments?
You can also start telling your new clients that you offer a 'refer a friend' service - if a first-time client quotes their name while booking, they will be both eligible for a one-off discount. While you reduce the profit you make on two services, it will hopefully provide you with repeat business and make you more money in the long run.
What are your top tips for finding clients?
Anything we've missed? Why not share your freelancing top tips on our Facebook page, @SalonServicesUK
Stay inspired
Recent Posts