9 top hair & beauty buys, as picked by our store staff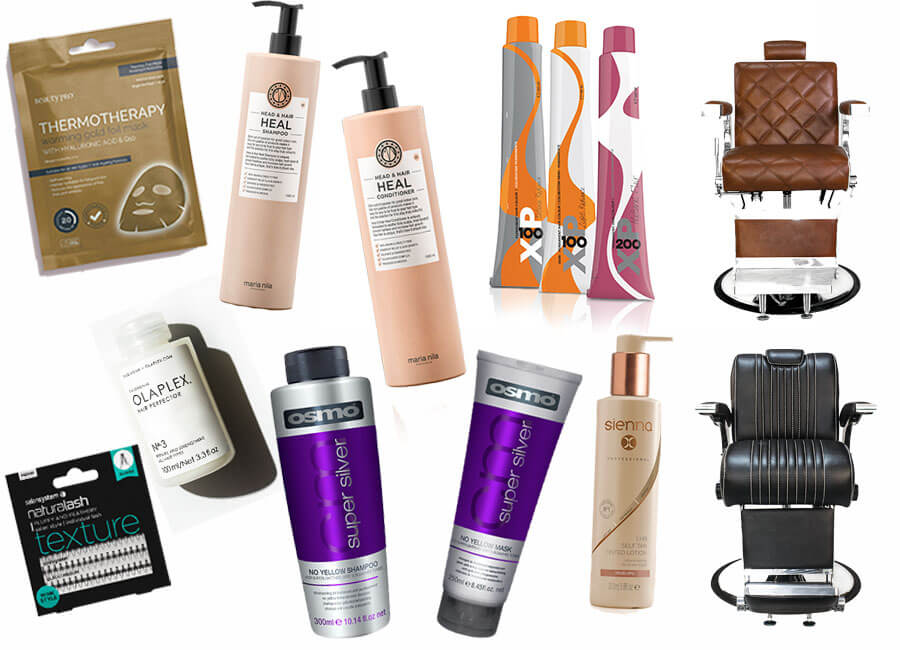 With so many brilliant hair and beauty products to choose from, it can be hard to know where to start. To help, we've launched a new blog series where we get the lowdown from our Sally Beauty stores on their customer's favourite hair and beauty buys.
First up is Danielle Picton from our Oswald Street shop in Glasgow. Read on for her top picks...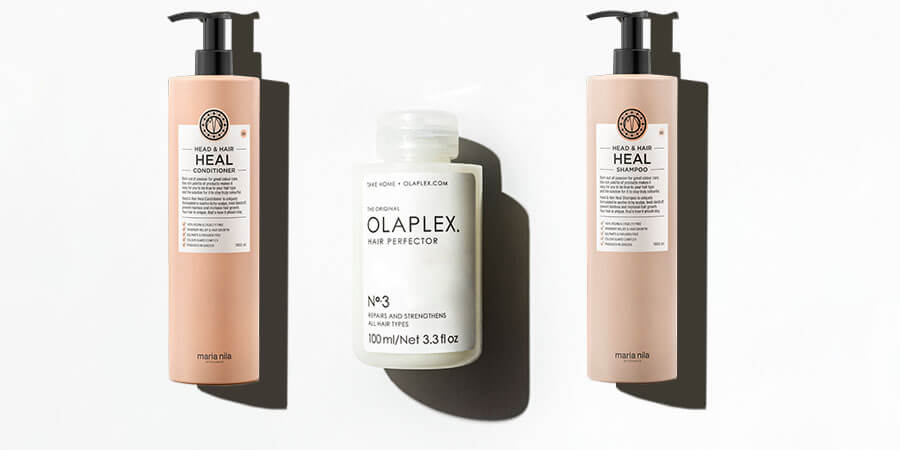 1. Olaplex No.3
Since its launch in 2015, the Olaplex range has completely revolutionised the hair industry. Not only can the products rebuild broken hair bonds, you can mix the Olaplex range to create a bespoke treatment for your customers.
Danielle's verdict: "This is an amazing treatment for your hair and is the most popular of the Olaplex range that we sell. You can't buy Olaplex No.1 or No.2 from a retail store so No.3 is really popular and makes a big difference to your hair."
2. Maria Nila Heal Shampoo & Conditioner
Want your salon to use more plant-based products in 2020? The Maria Nila range, including bleach, hair colours and styling products, is 100% vegan.
Danielle's verdict: "The whole Maria Nila hair care range is popular, but we get lots of customers coming in asking for the Heal shampoo and conditioner. It's great for scalp issues and is also gentle on your hair if you have hair extensions."
"Since skincare has become more popular on social media, we've seen an increased interest in sheet masks"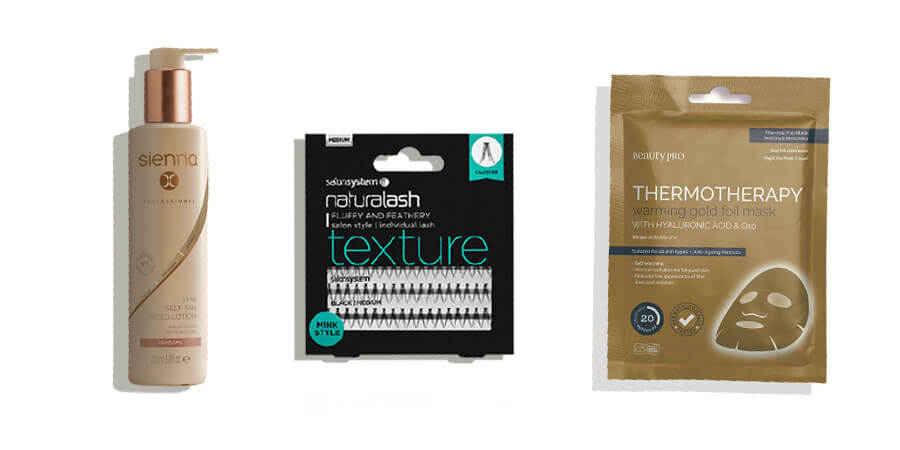 3. Sienna X 1 Hour Tan and Luxury Self Tan Mitt
There's not long to go until the spring and summer tanning rush. So why not stock up on your products from the Sienna X self-tan range? Choose from gradual or fast-developing tans and either lotions, mousses or mists.
Danielle's verdict: "The Sienna X 1 hour tan is very popular with our retail and trade customers. We've tried this ourselves and the general feedback we get is people like the idea of an express one-hour tan. The end colour is deep and very moisturising. We recommend using with the Sienna X Luxury Self Tan Mitt - you can wash them and they last for ages."
4. Salon System Naturalash Individual Lashes
Lashes were a massive trend in 2019 and that is set to continue in 2020. If your clients want individual lashes, then check out the Salon System Naturalash range which are brilliant for creating length and volume.
Danielle's verdict: "These are some of the most popular individual lashes we sell. I think this is because the quality is consistent and the price is low so customers tend to bulk buy these."
5. XP hair colour
Looking for permanent and demi permanent hair colours for your clients? The XP range has more than 75 shades and four developers to choose from.
Danielle's verdict: "XP hair colour is very popular with our customers, mainly due to the price point and the fact you get 100ml in a tube and the bulk buy."
6. Beauty Pro Masks
According to the British Beauty Council Value of Beauty Report, around £2.2billion was spent on skin and body care products in 2018. So why not tap into this and offer your clients a skincare regime personal to them? The Beauty Pro range has a choice of masks, from brightening to rejuvenating, to suit all skin types.
Danielle's verdict: "These Beauty Pro Masks are big sellers, especially with our retail customers. Since skincare has become more popular on social media, we've seen an increased interest in sheet masks. They have a wide variety of masks with different benefits and customers love them."
7. Ardell Wispies and Demi Wispies
Another popular eyelash brand is Ardell. Choose from their range of lashes, suitable for different eye shapes and for giving your beauty clients different lash effects.
Danielle's verdict: "Everyone knows the Ardell brand. The five packs in particular are very popular with makeup artists as they are the most natural looking lashes and can be used on young and mature clients."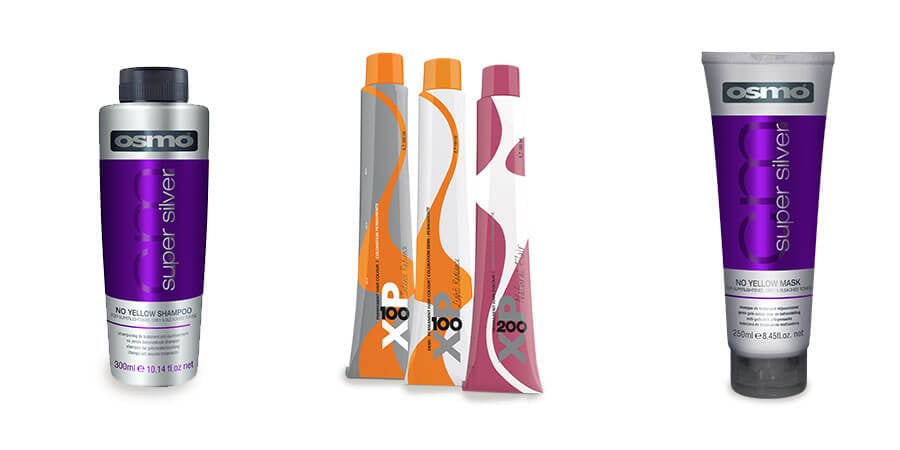 8. Osmo Super Silver Shampoo and Intensive Moisture Mask
Keep the yellow tones at bay from your client's hair with this Osmo shampoo. Sulphate-free, it can be used on highlighted, grey or bleached hair. The Osmo range is filled with products hair and beauty professionals (and their clients!) love.
Danielle's verdict: "I think this is a favourite because of the price point. A lot of our customers buy in bulk and want more for their money. This is quite a strong toning shampoo with good results for a low price. It's the same with the mask - our customers choose it over other masks because of the amount they get for their money."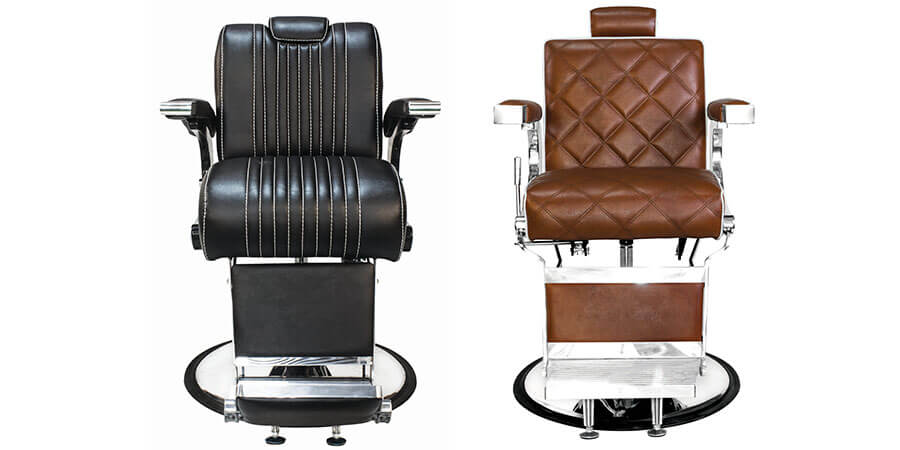 9. Hampstead and Knightsbridge barber chairs
Thinking about revamping your salon or barber shop? Then check out our furniture range, including the retro Hampstead chair with hydraulic height adjustment and a reclining backrest. Or if you have a more contemporary look, the Knightsbridge chair has chrome accents and reclines up to 155 degrees.
Danielle's verdict: "We have a lot of barber customers and these are the most popular chairs we sell. The feedback we get from customers is they like them because they are smart, comfy and go with most barber shop decors."
Exclusives
Recent Posts