COVID-19 Lockdown 3.0!: 5 DIY mistakes your clients have made and how to fix them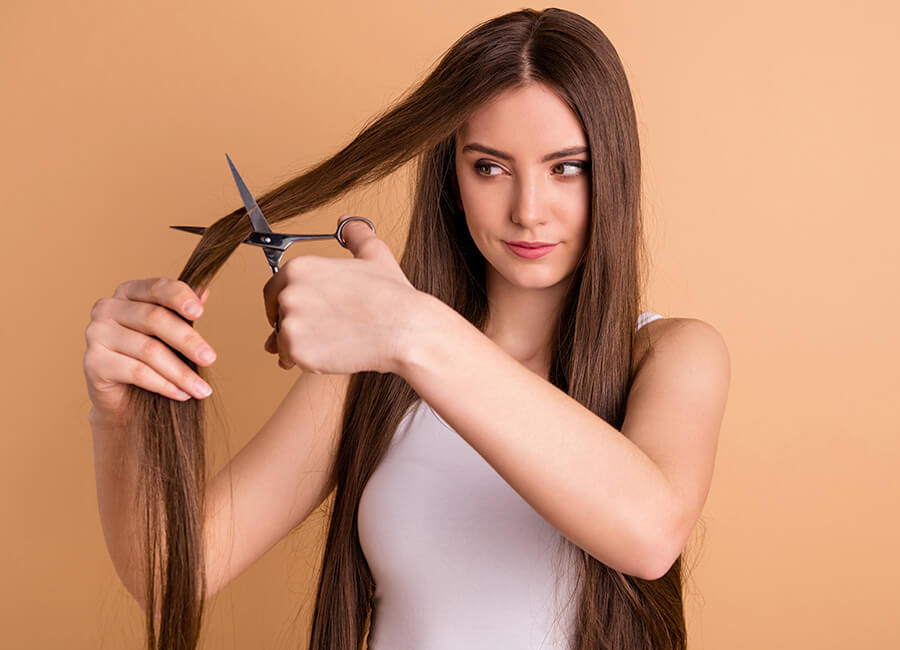 With the prospect of long roots or unruly brows, many have attempted to do their own treatments at home. Which, as these quarantine haircut fails prove, don't always go well!
When your salon reopens after the lockdown 3.0, we've got top tips on how to fix some common hair and beauty mistakes… good luck!
DIY disaster 1: home bleaching and balayage
Blonde is the go-to colour of the summer. And with salons or mobile hairdressers not able to work, some are attempting it themselves at home.
Hairdresser Nikita Smith says, "No one should be bleaching their hair at home as it can cause a massive amount of damage and can cost a lot to fix. It's still a fairly new technique that can go very wrong very easily! It shouldn't be attempted at home because it will end up costing a lot more to correct it than it would if you just went to a professional to start with."
How to fix: if your client has dyed their hair at home, Nikita recommends always carrying out a series of tests before applying any more colour to the hair. You can also check out our range of colour correcting shampoos and conditioners that you could upsell.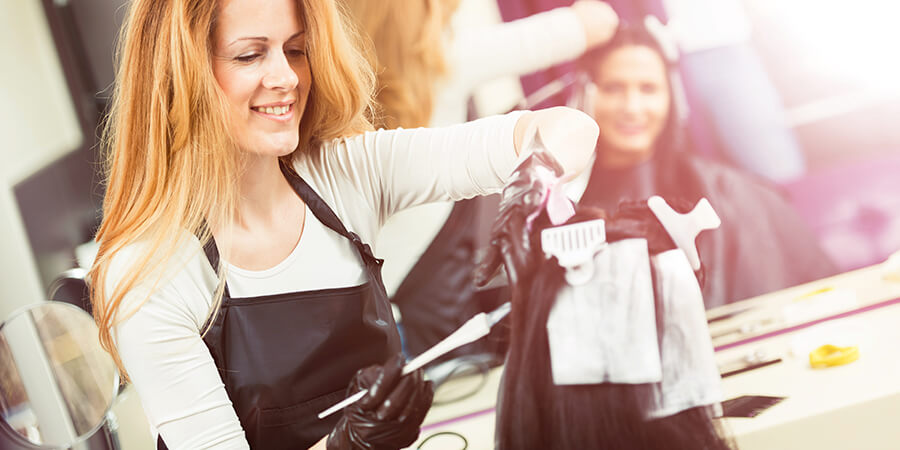 DIY disaster 2: DIY eyebrow waxing
The perfect eyebrow shape can transform someone's face – although not in a good way if they attempt an eyebrow wax at home!
Waxing expert Lisa Stone says, "So many people under-estimate waxing and how detrimental it can be on the skin if correct procedures aren't carried out or if certain conditions aren't checked. There's so much more to waxing than just ripping unwanted hairs from your skin.
"One of the most common disasters I see is DIY eyebrow waxing. Yes that nightmare when you rip off the strip to find you've no brow left ! The wax can slip into the brow the strip can move and just like that its bye bye eyebrow."
How to fix: Lisa recommends using brow powder and pencil to fill in gaps or create a brow.
"Another common DIY disaster is clients attempting their own bikini wax"
DIY disaster 3: peeling off gel nails
How many customers do you see for gel manicures… only for them to cancel their removal appointment as they've peeled off their gel nails themselves? Not only does this seriously damage the nails, it can mean they have to stop having gel manicures until their nails are stronger… and that's bad news for your appointment book.
How to fix: Educate your clients on the dangers of removing their own gel nails. If they've already done it, you could recommend they have a series of IBX nail treatments to strengthen their nails.
DIY disaster 4: at-home bikini waxing
According to Lisa Stone, another common DIY disaster is clients attempting their own bikini wax. "This makes my eyes water at the thought and people find themselves getting into all sorts of sticky situations", she says.
"The biggest mistake is they don't trim their hair and find they can't remove the wax strip as its all caught and tangled, They don't know how to keep skin stretched and this will always result in very bruised traumatised skin. A professional will know all of this and will know what positions to put you in to maximize the stretch and reduce pain and trauma to your skin."
How to fix: If a customer comes in with sore skin from at-home waxing, why not retail some soothing aloe vera gel. And also get them to book in for their next appointment with you!
DIY disaster 5: streaky self-tan
While we're in the winter months, you might still want a golden glow on your skin. Yet with some people happy to attempt a self-tan at home, this often results in lots of streaky legs and orange faces.
How to fix: why not retail tan removal products and while you're doing this, suggest they book in for a professional spray tan with you.
What are the most common DIY disasters you see?
Wonky fringe trims? Terrible hair dye jobs? What are the top things clients do to themselves? Why not join the chat on our Facebook page, @SalonServicesUK
Stay inspired
Recent Posts