11 Salon marketing ideas to beat your Christmas competition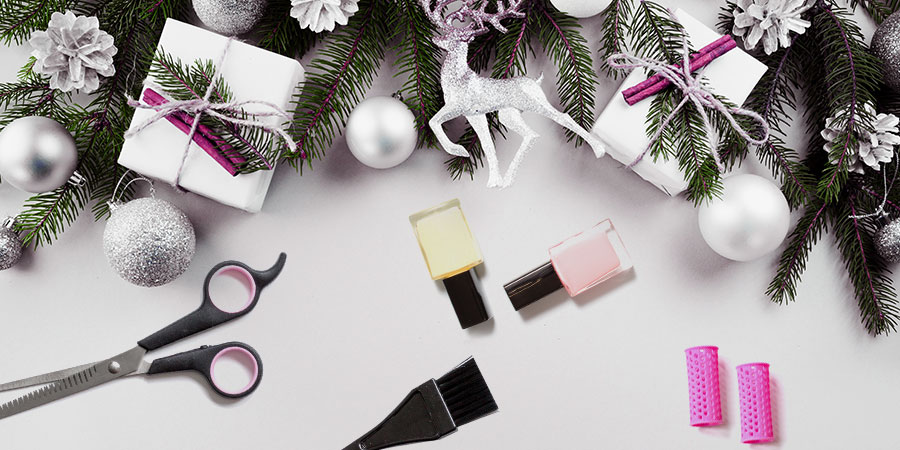 Christmas is coming and that means things are about to get hectic for your salon or mobile hairdressing or beauty business! From salon promotions that work to ways to advertise your business, here are our top salon marketing tips to maximise your Christmas profits.
1. Have a budget for Christmas marketing
It's the biggest money spinner of the year for your business so set aside a budget to promote your salon or mobile hair/beauty business in the run-up to the festivities. For example, you might want to do the following:
Advertise on Facebook or in the press
Buy decorations for your salon
Print materials and posters for offers
Provide festive refreshments for clients
Run staff incentives
Work out a rough cost and then add around 10 percent to it, in case you need a bit extra.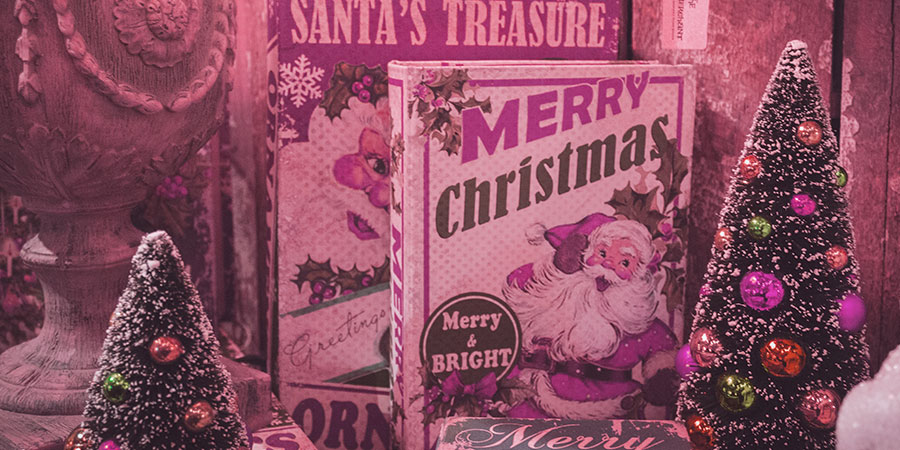 2. Plan ahead … now!
When it comes to Christmas, leave yourself time to get organised and think about what you'll need for the busiest period of the year.
Do you need to take on extra staff (especially if you're planning on working extended hours)? Check your inventory: what extra hair or beauty supplies you need over Christmas? Have you got enough promotional material like flyers and gift vouchers so you don't run out?
3. Plug your business
Social media is an instant way to connect with your customers. Update your Facebook or Instagram account regularly, and let customers know what special Christmas hair and beauty promotions, packages, gift ideas and products you have.
Advertising in the local press can be worth doing at Christmas – try and get some editorial coverage in the paper as part of the deal.
"It's going to be a hectic time and stress levels may rise, so it's vital to keep staff members happy."
4. Create the right atmosphere
You want clients to walk into your salon and feel festive, so some tasteful decorations will set the scene and create a Christmas-ready salon.
Think a few strands of string lights, some festive flowers like red poinsettia, or sprigs of holly to keep things stylish and not OTT. Try to reflect your brand's personality by choosing your business colours.
Decorating your window for kerb appeal will help bring more custom in – this is especially important if you're on a busy street.
5. Provide special offers
It's the party season after all, so tap into that by offering Christmas beauty packages to upsell and create more business.
A Christmas party look offer could mean a wash and blow-dry along with a makeup service at a special price (if your salon/mobile business doesn't offer this, team up with someone who does). For a post-present shopping promotion, offer a relaxing massage and a manicure.
Design and print flyers to publicise your offer/send texts to clients/post on social media. Your clients will be encouraged to try new services, helping you increase your customer base.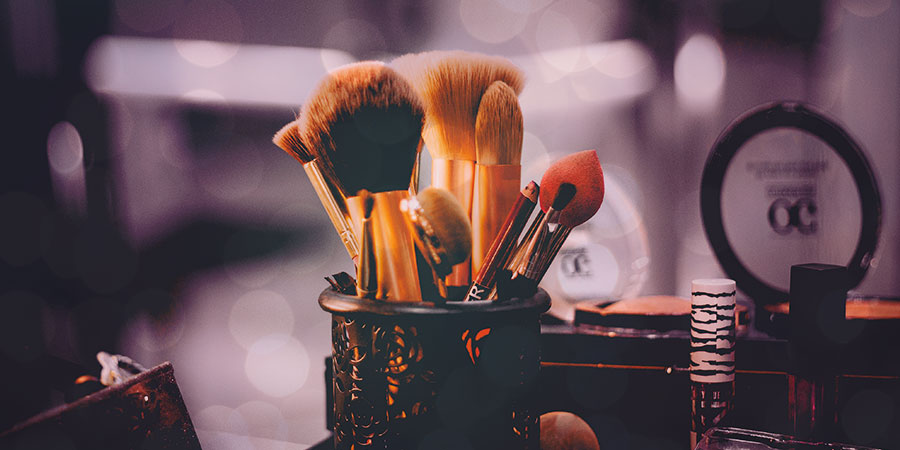 6. Offer a festive treat
Get customers in the Christmas mood from the get-go. Offering a spicy mulled wine or hot chocolate to customers when they walk into your salon adds to the experience.
If you're mobile, there's nothing stopping you from taking mince pies or festive biscuits along to appointments. Happy clients are loyal clients.
7. Sell gift cards
Offering gift cards won't only help clients with their gift dilemmas and make you money, this will attract new clients to your salon or business.
Start designing your gift cards and vouchers now – making sure they feature your business branding and colours. Or choose gift certificates for a personal touch. Let customers know you are selling them via text/social media/email plus display them near the till point, if you're a salon owner.
Stats show that 65% of gift card holders spend an extra 38% beyond the value of the card*, so win-win for you – especially if clients bring them in during the quiet new year period.
"Stats show that 65% of gift card holders spend an extra 38% beyond the value of the card*"
8. Start a loyalty scheme
Make sure your customers are booking their Christmas hair appointments or beauty treatments over the festive period with an incentive scheme.
Start a special festive-themed loyalty card that invites your regular clients to have a free manicure when they book a blow-dry, or a £10 voucher to spend in January – this ensures you get trade in what's usually a slow time, plus your clients will appreciate the gesture.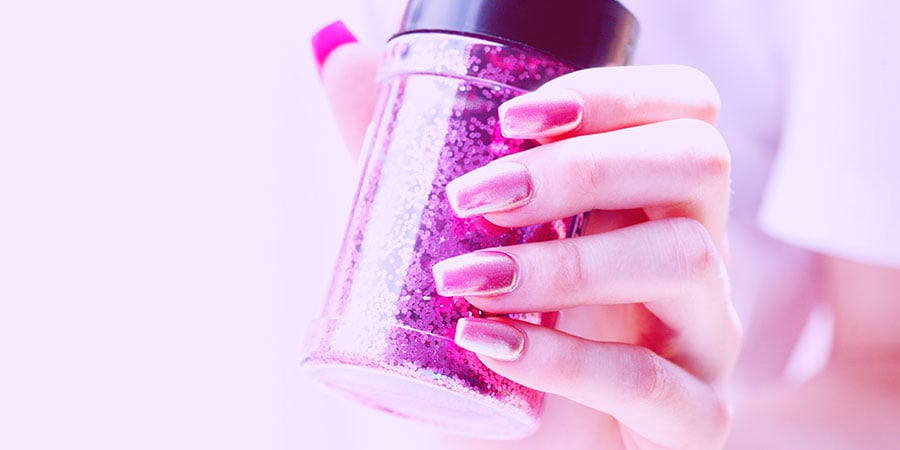 9. Partner with another business
This is a great way to tempt new clients to book an appointment with you. Think about similar businesses your potential customers might visit, such as local gyms, restaurants and bars.
Agree terms with the other business, and state these clearly on flyers and posters. Each business can stock material for the Christmas promotions; for example a free cocktail when you book a manicure or a complimentary side dish for every blow-dry.
10. Get your merchandising ready
You'll see a huge number of customers over the Christmas period. This is a golden opportunity to tempt them with gift and stocking filler ideas such as nail polish, make up and hair care
If you own a salon, place a tray of product by the till or at eye level, and make sure prices are clearly marked – unlabelled products can put clients off buying.
If you're mobile, carry promotional products with you. Take a photo of your range and advertise it on social media.
11. Keep your staff motivated
It's going to be a hectic time and stress levels may rise, so it's vital to keep staff members happy while they're working hard.
Incentives can help employees feel positive: start up a staff awards, for example star of the month wins a voucher or the employee who's sold the most products gets a free meal.
You could also give fun prizes for craziest Christmas hair, best agony aunt, loudest drama queen – and present these at a staff party (best held in January when the rush is over). *source creditcard.com
Share your tips! Have you got any advice for Christmas success? What marketing ideas have worked for your business? We'd love to read them, so please send them to our Facebook page SalonServicesUK on Instagram. Stay inspired
Recent Posts