Kate Hughes Introduction to Makeup Workshop
116305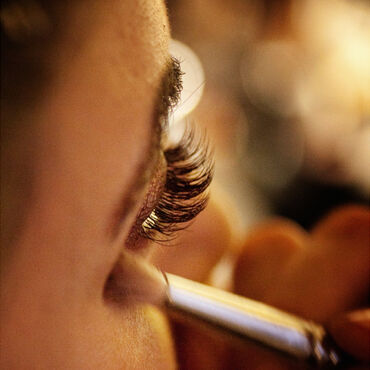 Scroll to Zoom
Pinch to zoom
https://www.salon-services.com/ie/kate-hughes-introduction-to-makeup-workshop/116305_00039_29-OCT-2018.html
This one-day intensive, professional make-up masterclass is an introduction to the basics of make-up artistry, providing an insight into the lucrative make-up industry.
Venue:

Glasgow Hillington

Date:

Time:

10:00am - 28:00pm
Kit Required
Please Note:
Before booking a training course, please check the requirements below. If a kit is required for this course, add the item(s) to your basket before proceeding.
Lord & Berry Seta Premiere Eye Shadow
Lord & Berry Absolute Intensity Lipstick
Skintruth Equalising Moisturiser 200ml
Lord & Berry Cream Foundation
Lord & Berry Cream to Powder
Lord & Berry Conceal It Stick Concealer
Lord & Berry Loose Powder
Lord & Berry Mascare Mascara - Black
Salon Services Cosmetic Brush Set Pack of 10
Salon Services Latex Cosmetic Wedge Pack of 8
Salon Services Eyelash Curlers
Skintruth Optimise Eye Make Up Remover 200ml
Cherish 3-in-1 Facial Cleansing Wipes Pack of 25
Salon Services Cotton Buds 200 Pack
Course Requirements
Models should arrive at 1.30pm until 4pm
Models and students must be at least 16 years of age
Demo model is required 10.30 - 12.30 for the educator (hosting store to arrange)
Expertise Level
Suitable for beginners.
What to expect when booking this course
Once you have booked your training course, you will receive an email confirmation containing the details of your course, terms and conditions along with what items/tools you will need to bring. You will need to arrive at your chosen training course location 15 minutes prior to the course start time. A model may be needed to work on during the Training Course, so please check with the hosting store for further detail.
Once booked, you cannot cancel your place on the course. If you fail to attend a booked course you will not be entitled to a refund or offered an alternative course.
More about this course
Top Features
• In-depth look at step-by-step application of basic professional make-up
• Extensive training on creating new trends
• Over the duration of the course you will also cover:
Skin: Skin products and preparation. Concealer, blusher and bronzing techniques
Eyes: Application of brow, eye-shadow and mascara products and lash curling
Lips: Lip liner and lipstick application
Key Learnings
• Understanding of professional make-up application and tips and trends through demonstrations and practical methods
• Hands on experience with the guidance of an experienced working, professional makeup artist
Featured Products
Customer Reviews
There are no reviews for this product yet