Beginners Warm Waxing In-Person Course
https://www.salon-services.com/ie/hair-removal-courses/beginners-warm-waxing-in-person-course/114504_00001_09-APR-2024.html
€ 165,00
ex. VAT
(Trade Price)
Warm waxing is one of the most popular salon treatments all year round, giving your business an excellent regular income. This course covers all areas of face and body waxing using the pot and spatula system.
Top Features
Review and demonstrations of warm waxing ...
Read more
What to expect when booking this course
You will receive a Welcome Email from the training provider to explain your training journey within 48 hours of purchase.
Recently Viewed Products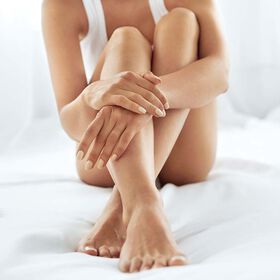 Warm waxing is one of the most popular salon treatments all year round, giving your business an excellent regular income. This course covers all areas of face and body waxing using the pot and spatula system. <br> <br> <b>Top Features</b><br><ul> <li> Review and demonstrations of warm waxing techniques </li> <li> Overview of products and equipment </li> <li> Anatomy and physiology of the skin and hair </li> <li> Aftercare advice </li> <br> <b>Key Learnings</b><br><ul> <li> The skills and knowledge required to complete a warm wax treatment on various areas of the body </li> <li> Greater understanding of the essential theory and aftercare treatment, essential for an effective client experience </li> <li> Health and safety knowledge to carry out the service confidently </li> </ul> <br> <b>Additional Information</b><br><ul> <li> Students are required to work on each other. If you cannot be waxed, please bring at model </li> <li> Students (and models, if required) must be at least 16 years of age, and must arrive with a minimum of 2cm hair growth </li> <li> Students must bring a selection of items listed below. Please note that there is no need to purchase more if you already have them. </li> <li> There will be an assessment at the end of this course </li> <li> Students will receive a qualification upon passing </li> <li> Training provided by The Nail & Beauty Training Academy </li> <li> Course accredited by IPHM </li> <li> Course duration: 1 day, 10am - 3pm </li> </ul>