Join our 2019 Little Princess Trust fundraiser and make a difference to a child's life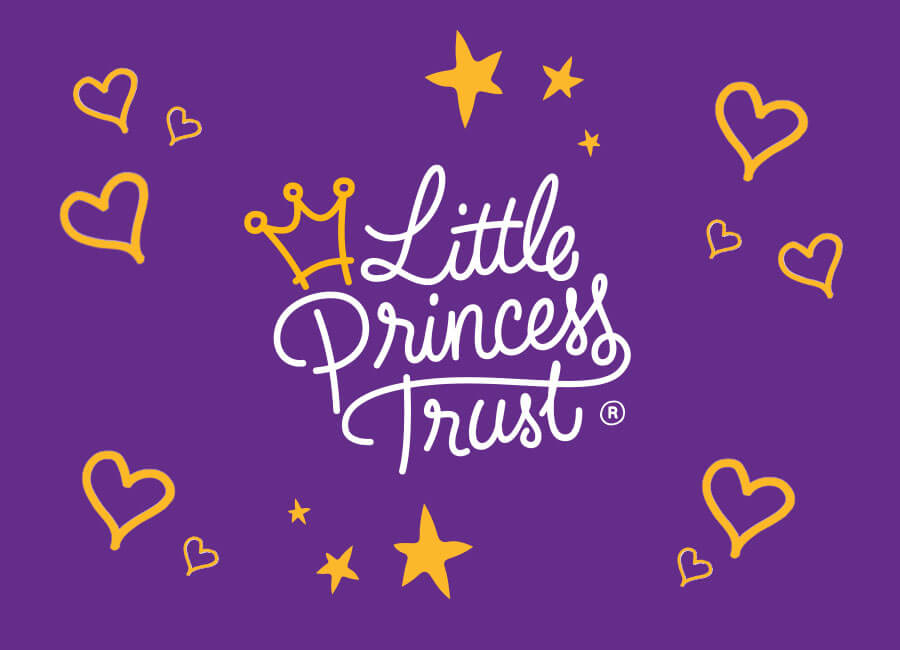 We've supported The Little Princess Trust since 2013 and are proud to have raised over £300,000 for the charity. And now we're gearing up for our mega fundraising month in July when all our Sally stores will be holding special events to raise even more money.
It's a brilliant opportunity for your hair and beauty business to get involved, either by heading to our stores - you can find your nearest Sally store online - or by doing your own sponsored event. Ellie Ford from The Little Princess Trust says, "There are lots of different ways to support us, from raising money through bike rides and bake sales to sending hair in, and we really appreciate any help we can get."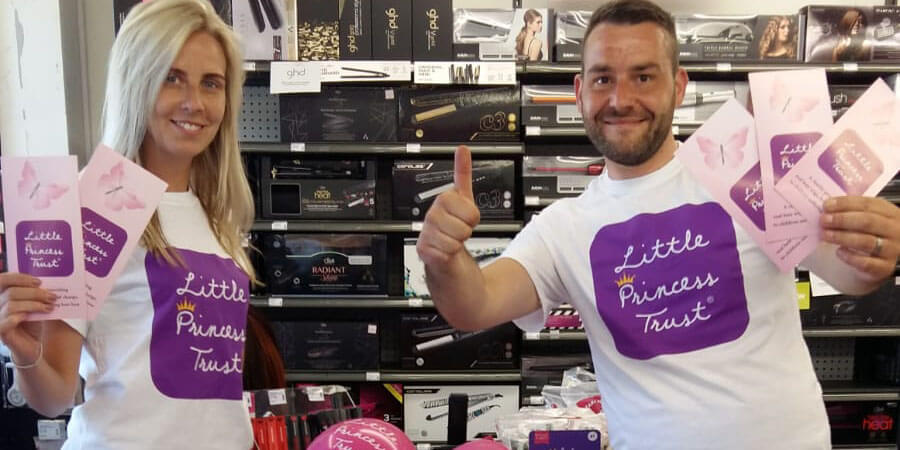 What is The Little Princess Trust?
The charity was set up in 2006 with the aim of funding wigs for children with cancer.
"Our founders sadly lost their daughter Hannah in 2005", says Ellie. "They'd really struggled to find a wig suitable for her during her treatment - she was diagnosed with a Wilms tumour [a type of childhood cancer] in 2004 - and when they found one it was so positive for her. When she passed away they realised there must be other people out there in the same situation."
So far the charity has provided over 7,500 real-hair wigs to children and young adults from the age of two up to 24. Ellie adds, "So many people we speak to say they look forward to going to pick up their wig and having that salon experience.
"It's a little bit of positivity at what is a difficult time. We also fund research into childhood cancers and less aggressive treatments for cancers. It's our dream to not be needed at all."
"So many people we speak to say they look forward to going to pick up their wig and having that salon experience"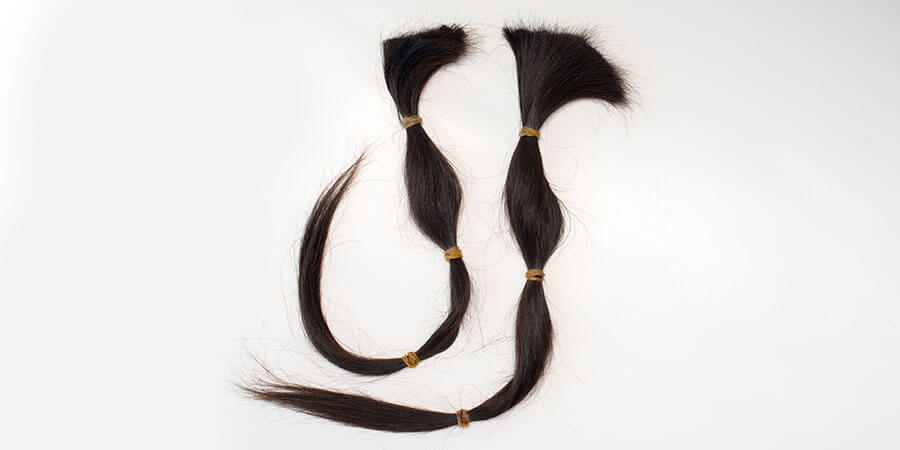 How do you donate hair to The Little Princess Trust
One of the key ways people support the charity is by sending in their hair for the wigs.
"People email in every week saying they are cutting their hair and how can they get it to us", says Ellie. "We send out fundraising packs so they can collect sponsorship money for their haircut. We've now got a stock of over 5,000 wigs ready to send out next day to anyone who needs one."
The hair needs to be in great condition, clean, dry and a minimum length of 7 inches. If you or your customers want to get involved here are the full guidelines for sending in hair to the charity.
How to fundraise for The Little Princess Trust
It costs £550 to make each wig and your support is invaluable! There are lots of ways you can get involved and raise money for The Little Princess Trust. Here are just a few:
Head to any of our Sally stores in July and take part in our fundraising events. Find your local store here.
Arrange a fundraising event in your salon. This can be anything from a sponsored haircut to a cake sale.
Buy a Little Princess Trust wristband. All the net proceeds go to the charity.
Make The Little Princess Trust your salon's charity of the month. Find out more here.
Other ways to support The Little Princess Trust
The charity has a network of salons who help fit the wigs. "When someone rings in saying they need a wig we go to our network and find the nearest salon. They then get them in and do a wig fitting, cut the wig and make it a really gorgeous experience.
"It has a really positive impact. Anyone is welcome to give us a call and we can provide them with a wig."
If you are an expert in wig fitting and want to get involved, email wigs@littleprincesses.org.uk.
Share your fundraising photos!
We'd love to see your fundraising photo - why not post them on our Facebook page, @SalonServicesUK.
Stay inspired
Recent Posts