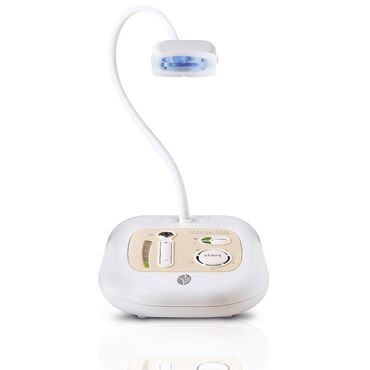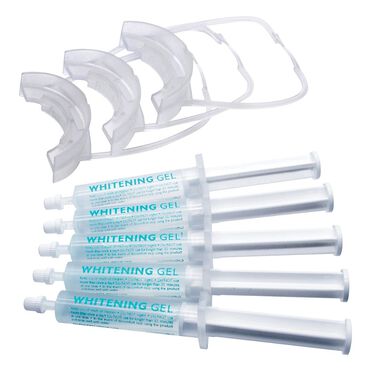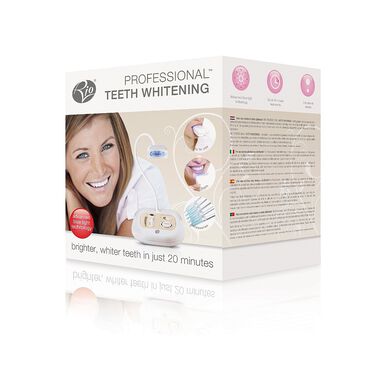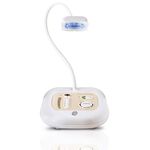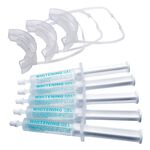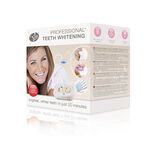 Scroll to Zoom
Pinch to zoom
Rio
165180
Rio Professional Teeth Whitening System
£54.99
ex. VAT
(Trade Price)

(

£65.99

inc. VAT)
Brighter, whiter teeth in just 20 minutes
Professional teeth whitening system
Two treatment modes with 12-minute top-up option
The quick, safe and simple way to whiten teeth
Read more
Description
For a brighter, whiter smile! The Rio Professional Teeth Whitening system uses advanced blue light treatment technology to give professional results at home for a whiter smile in just 20 minutes. The specially-formulated whitening gel works in combination with the activating blue light for safe, rapid teeth whitening.

The Rio Professional Teeth Whitening System is easy and comfortable to use with adjustable power and treatment modes. Ideal for treating stains and discoloration caused by tea, coffee, red wine and smoking. There s even a convenient quick top-up option to keep your teeth looking good in between full treatments.

Includes Professional teeth whitening system, 5 whitening gels (30 treatments), 3 mouth pieces, and mains adapter.
Directions for Use
Forming your mouthpiece:

Step 1: Place 4cm of hot water from the tap (do NOT use boiling water) into a suitable container and submerge the end of mouthpiece for approximately 60 seconds.

Step 2: Carefully remove the mouthpiece taking care not to damage the mouthpiece whilst in a pliable state. Carefully shake off any excess water.Step 3: Position teeth inside the channels, the mouthpiece will feel hot against your gums - this is normal. Bite down gently. Hold in place for 30 seconds.

Step 4: Remove mouthpiece, and place into cold water to cool for 60 seconds. If necessary, repeat steps 1-4 to make the mouth piece fit more comfortably. Your mouthpiece is now ready to use.

Preparation:

Step 1: Wash the mouth piece with warm water, (the mouth pieces are pre-sterilised). Push the mouthpiece onto the location tab on the front of the blue light transmitter. Secure in position with the band passing round the sides and back of the transmitter.

Step 2: Remove the cap from the syringe of whitening gel. Syringe a line of gel into the mouth piece.Replace the syringe cap.

Using your teeth whitening unit:

Step 1: Connect the mains adapter into the power adapter socket on the back of the unit and plug into the mains. Use the security key to unlock and turn on the unit. Press the mode button to select the programme you wish to use. The programme indicators will illuminate to show which programme is selected.

Step 2: Use the +/- buttons to select the power level. Put the mouth piece into your mouth so that it rests against your teeth. Once in place relax your lips over the mouth piece.

Step 3: Press the start/pause button to start treatment. The lights on the countdown timer will indicate the time remaining. When the treatment is complete remove the mouth piece from the blue light transmit
Ingredients
Propylene Glycol, Cellulose,Pyp,Hydrogen Peroxide
Warnings
Please read instructions carefully and retain for future reference.Do not ingest.Do not use during orthodontics treatment.Not recommended for use by pregnant women.When using whitening gel avoid contact with eyes. If gel gets into eyes, rinse thoroughly with water.Do not use more than once a day.Do not use for longer than 20 minutes at one time.In the event of discomfort stop using the product and rinse well with water.If you have receding gums or any form of gum disease or tooth infection you must consult your dentist before using this treatment.We do not recommend for use if you suffer from gingivitis or mouth ulcers, or if you have any mouth injuries.If you experience tooth/gum sensitivity or irritation, discontinue use and consult your dentist. We recommend informing your dentist if you use teeth whitening.This appliance is not intended for use by persons (including children) with reduced physical, sensory or mental capabilities,or lack of experience and knowledge, unless they have been given supervision or instruction concerning use of the appliance by a person responsible for their safety.Keep out of reach of children. This product is not recommended for use by children under the age of 14 years. Children should be supervised to ensure that they do not play with the appliance.
Read the reviews
There are no reviews for this product yet
We think you'll also love