The best nail colours and nail trends for 2019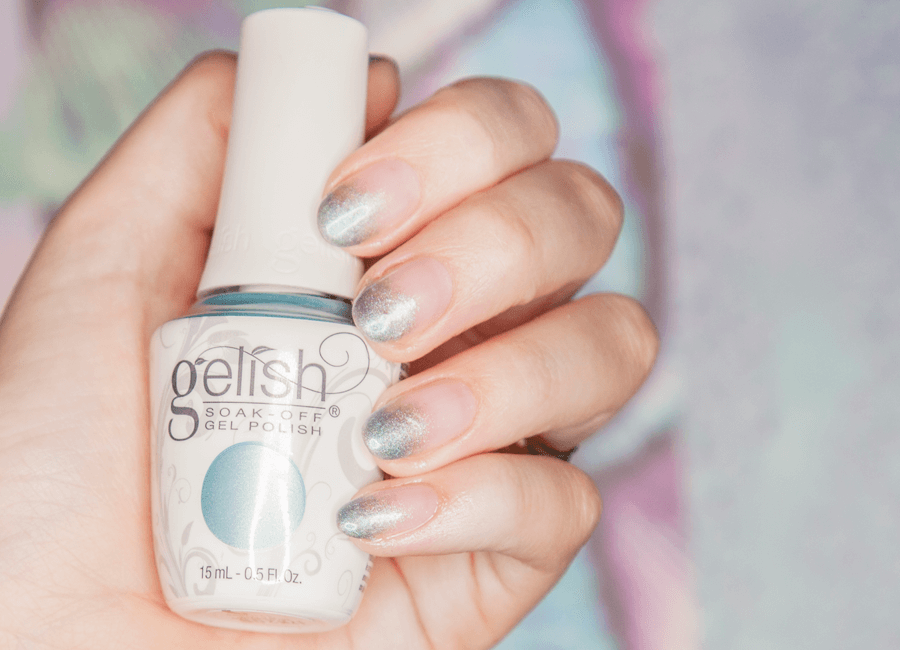 From chrome finishes to marbling, we've got the lowdown from Gelish Master Educator Kelly Bulson on the coolest nail art and nail colour trends your clients will want this year.
The new nudes
Nude colours are always a popular choice with clients - especially brides. Yet for 2019, there's a range of new nudes and neutrals worth investing in to keep your customers on trend.
Kelly says, 'Nude colours are still really popular in 2019. But everyone interprets nude colours differently, so think about anything from pinky nudes to brown or grey nudes.'
Try this
Gelish Soak Off Gel Polish in the shade Hidden Identity or see our full collection of nude polish on the website.
Textured nails
A hot nail art trend for 2019 is bold textured nail surfaces.
'Sugaring is really popular', says Kelly. 'To sugar, apply base then use structure gel and sugar in glitter or colour powder. This gives a 3D texture to the nail and a slight roughness. You can also add beads and jewels in for even more texture.'
Try this
Gelish Structure Gel for the base any of our range of nail art supplies
Negative space
On the opposite end of the nail art spectrum is the trend for more minimal, negative space manicures.
This is when a clear base coat is applied to the nail and then bold colours are painted over the top, but leaving part of the nail exposed. 'This trend for open spaces mixed in with colour is going to be big in 2019', says Kelly.
Try this
Striper brushes for precision nail art
Super brights
As soon as the sun comes out, chances are your clients want colour pop nails. Especially if they want to get ready for festival season!
So, get ahead of the game by adding some super bright nail colours to your range.
Kelly says, 'When the seasons change, brights become more popular. Anything from bright pinks and purples to yellows. They're popular for people going on holiday and also have a festival-fun feeling.'
Try this
Gelish Soak Off Gel Polish in Don't Pansy Around for a perfect bright pink
Marbling
Marbling has been around for a while but for 2019, your clients are likely to be asking for a more minimal marbling effect.
Kelly says, 'Another trend for this year is marbling colour with a clear polish so you get some of the colour coming through. To do this, apply base gel and pop in two different nude colours with a clear gel. You can mix together with a dotting tool.'
Try this
"Metallics and chromes were huge last year… and they're not going anywhere!"
Chromes and metallics
Metallics and chromes were huge last year… and they're not going anywhere! For 2019, mix it up by using different base colours.
Kelly says, 'This is an ongoing trend from silver to colour chromed and pigment powders. They've become really popular. You can change the colour underneath - from nudes to brights - and get a different look each time.'
Try this
Gellux Chrome Mirror Powder Kit
Book a Gelish training course
Are you a nail technician and want to upskill in 2019? Why not book in for a Gelish 101 Polygel course. Find out more here.
Tell us your favourite nail trend for 2019
What are your nail art or nail colour trend predictions for this year? We'd love to see your photos, so why not share on our Facebook page, @SalonServicesUK
Stay inspired
Recent Posts