Satin Strands Tape-In Half Head Human Hair Extension - Antigua 18 Inch
162688 - Antigua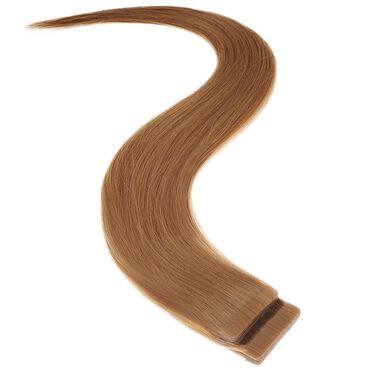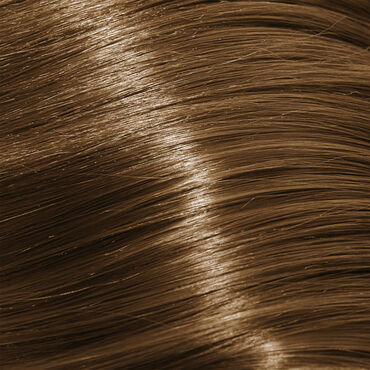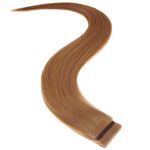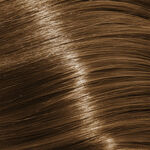 Scroll to Zoom
Pinch to zoom
VAT Free
VAT Free when you spend €20. Terms and conditions apply.
Features & benefits
Lightweight and comfortable
100% Remy Human Hair
Quick and easy application
Seamless, flat tape bonds to almost any hair
Reuse by re-taping the hair weft with double-sided hair extension tape
Satin Strands Tape-In Extensions are made from premium Remy human hair will seamlessly add length, volume or highlights to your natural hair. Each package of contains a set of 20 pre-taped and pre-cut pieces of Remy human hair that safely adhere to most hair types. The tape bond is uniquely designed to help minimize damage and keep hair intact when properly applied. No tools needed.
Application Tips: Apply tape on clean, dry hair. Ensure hair is free of acid, alcohol, gel, wax, conditioner, and oils as this can weaken or damage the tape bond and hair. Do not wash or get water on the tape for 24-48 hours. Avoid using heat near the tape bond, excessive heat could cause bonds to melt. Do not use styling products that contain alcohol or acid. Do not apply product directly on tape bonds.

Applying Tape-In Extensions:
1. Tape-in hair extenstions are applied by placing hair in between two individual extensions that lay on top of each other.

2. Place tape-in hair under a .25 (.64cm) section of hair with adhesive side up. DO NOT APPLY DIRECTLY ON SCALP

3. Smooth hair onto the sticky side.

4. Take the other tape-in extension and place it directly over the extension

5. Firmly press the tapes together with your fingers

Removing Tape-in Extensions:
1. Apply bond remover to tape
2. Rub with fingers
3. Gently pull apart tape.

WASH: Wait 24 hours after application before washing to allow bands to set. Prior to washing, gently comb out tangles starting from the tips of the hair working your way up. Use cool or lukewarm water and salon quality shampoo. Do not scrub or bunch up the hair while lathering, wash going down the hair in one direction. Rinse out thoroughly. Apply salon quality conditioner to the tips of the hair. Gently comb out all tangles and completely rinse out. Pat hair dry with a towel. Allow hair to air dry completely.

STYLE: If curls are desired, set damp hair on rollers and allow extensions to dry naturally. If use of heated appliances is necessary, we recommend use on the lowest heat settings. Avoid excessive heat as it can shorten the life of hair extensions. In order to prolong the hair longevity, avoid the use of styling products that contain alcohol. Avoid using heat near the t
Featured Products
Customer Reviews
100% of customers liked this product
Posted
Comment
Great staff, unfortunately the colour didn't match and the staff were great help sorting it out. As for the hair it felt lovely and soft well put together