Suitable Level
intermediate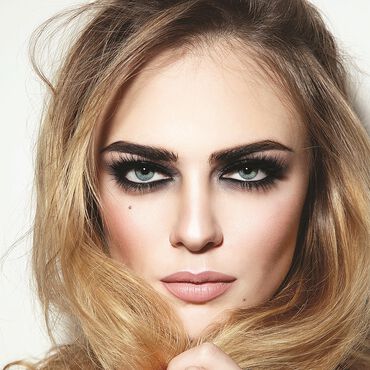 Scroll to Zoom
Pinch to zoom
http://www.salon-services.com/ie/lord-and-berry-creative-masters-makeup-workshop/158182_00078_31-OCT-2017.html
Our revolutionary advanced makeup course has been specifically designed to push the boundaries and inspire your creative potential as an innovative make-up artist. This course has been designed for all make-up artists who want to utilise their knowledge, expand and explore their creative abilities.
Venue:

Warwick

Date:

Time:

10:00am
Kit Required
Please Note:
Before booking a training course, please check the requirements below. If a kit is required for this course, add the item(s) to your basket before proceeding.
Course Requirements
Students are required to provide a model
Model is required 1.30pm - 4pm
Model must be at least 16 years of age
Student must be at least 16 years of age
Students are required to purchase all of the item from the kit list prior to attending the course
Expertise Level
You must be an advanced student and either have completed a beginners course, or be currently working within the industry.
What to expect when booking this course
Once you have booked your training course, you will receive an email confirmation containing the details of your course, terms and conditions along with what items/tools you will need to bring. You will need to arrive at your chosen training course location 15 minutes prior to the course start time. A model may be needed to work on during the Training Course, so please check with the hosting store for further detail.
Once booked, you cannot cancel your place on the course. If you fail to attend a booked course you will not be entitled to a refund or offered an alternative course.
More about this course
Top Features
• Review of new and exciting ways to achieve incredible effects and red carpet make-up techniques to push your make-up skills to the edge of current fashion
• You will be tasked with designing a unique make-up look whilst exploring different colours and textures, pushing your creative boundaries further than ever before
Key Learnings
• The course will boost your confidence to a new level and will accelerate your talent in this competitive market
• Introduction to a variety of advanced make-up products and demonstrations on how to use them to create different effects
Featured Products
Customer Reviews
There are no reviews for this product yet